A world without music would be a puritanical hell where everyone listens to lectures from Mike Pence every day. When music is in your ears, it becomes a part of you- enter and exit to alter your mood. There is music for every mood: Unbridled joy, longing, anger, and lust.
When combining marijuana with the spell-binding power of music, you have something a lot more powerful than any prison sentence. In this list, we look at 20 songs that sound good (sometimes great) when you're stoned and these songs have nothing to do with pot.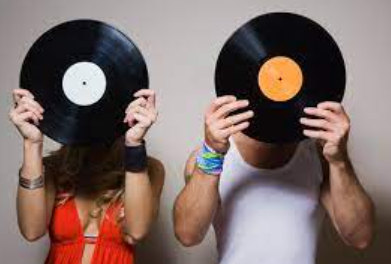 Music is a subjective art form, so don't be surprised if you disagree with some of our choices! As such, we invite you to offer your stoner classics in the comments section below. So here are some of our favorites, which have helped us while getting high from time to time:
1 – Led Zeppelin – Ramble On
This English band is one of the greatest in rock n' roll history, and there are about a dozen songs from their back catalog that you could listen to while high. Stairway to Heaven deserves an honorable mention simply because it is one of the best songs were ever written. However, 'Ramble On is arguably an even better choice when one is utterly stoned.
'Ramble On' by Led Zeppelin contains soothing and heavy guitar riffs, both just right for the mood of the song. The lyrics of the song are inspired by The Lord of the Rings according to singer Robert Plant.
2 – Tame Impala – Yes, I'm Changing
This Australian band has been described as a fusion of the styles of The Beatles and Pink Floyd. Their brand of psychedelic rock has become extremely popular with stoners, and there is a multitude of songs by Tame Impala that you could listen to while baking. The song 'Yes I'm Changing' comes from the group's third album, Currents, which was released in 2015.
3 – Radiohead – 15 Step
Radiohead is a British brand that has always tried to break traditions. The band's seventh album, In Rainbows, was released in 2013 without the aid of a major record label. It is arguably one of their finest releases to date. The album makes use of piano, electronics, strings, and the ones Martenot.
'15 Step' is an atmospheric track that transports you to another realm when you are sober, let alone when you are high. The rare 5/4 meter makes it hard to clap along to the tune. Not that you'll care because you'll be too busy remaining in awe of a masterpiece.
4 – Glass Animals – The Other Side of Paradise
This band is another psychedelic quartet with the British ability to push out almost every song boundary. Glass Animals gained fame for their energetic live performances where they play dance-heavy versions of their songs. How to Be a Human Being is the second studio album from the band The Other Side of Paradise.
5 – Bob Marley & The Wailers – Sun is Shining
If you don't have a Bob Marley track on your stoner playlist, you are doing it wrong!" Sun is Shining" was first released as part of the Soul Revolution album in 1971. It reappeared on African Herdsman two years later and a re-recorded version of it appears on Kaya, Marley's 1978 debut studio album. His best-known song is one of his most popular and led to the rise in popularity for reggae fusion.
In 2015, UK newspaper The Independent released a list of the 20 most-streamed tracks from 420 playlists. The song "Sun is Shining" features prominently, and a fantastic song to listen to while enjoying marijuana. A deep look at the lyrics suggests that 'Lively Up Yourself' is a song praising Jah, praising the sunshine and another day. It's a song to make you celebrate life.
6 – Gorillaz – Feel Good Inc.
Gorillaz proved to be a novel idea at the time. The band was made up of several entities, and its frontman is Damon Albarn from Blur. Surprisingly, only one song by Albarn has reached the Billboard Hot 100 list of singles: 'Feel Good Inc'. Gorillaz's most commercially successful song from their second album, Demon Days, was "Feel Good Inc."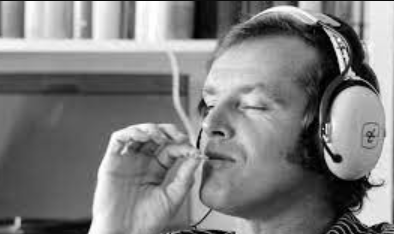 The song seems to be a message about the evils of consumerism. We recommend getting stoned and watching the trippy music video while listening to the song.
7 – Pink Floyd – Comfortably Numb
The British band, Pink Floyd, has introduced psychedelic music to many fans. This group can be difficult to understand, but the devoted followers make it worthwhile. The band's song 'Comfortably Numb' was released as a single in 1980 as part of their 11th album, The Wall.
Comfortably Numb is famous for being the last song the original band performed together live in 2005. The song begins thoughtfully only to build up into a crescendo of one of the great guitar solos in musical history. You could choose one of several Pink Floyd songs while stoned, but we believe this one is the best.
8 – John Coltrane – In a Sentimental Mood
Those of you who are interested in 'real' talent will be thrilled to see jazz legend John Coltrane on the list. However, "In a Sentimental Mood" is proof that it isn't just modern musicians who gain fame from someone else's work. The song was originally recorded in 1935 by Duke Ellington, but he rerecorded it with Coltrane in 1963.
There are few jazz tracks more suitable for when you're high than this one. You can imagine yourself smoking a joint in a café in a prominent European city surrounded by culture and elegance. Working all day can be exhausting, but sometimes you need something to help you relax.
9 – The Doors – Riders on the Storm
The Doors are a band you can't ignore when discussing stoner music. This legendary psychedelic rock band, with lead singer Jim Morrison, did things its way and wasn't around for long enough. When Morrison died at 27 years old, the band disbanded.''Riders on the Storm' is a song by The Doors from their sixth studio album, L.A. Woman, which was released in 1971. Lead singer Jim Morrison appears on this last Doors album to date before his death later that year.
10 – Kid Cudi – Marijuana
We didn't say that this list would have NO songs dedicated to marijuana! Kid Cudi is an American hip-hop artist, and he doesn't hide his love of ganja on this track. Hey look, it's "Marijuana" on Kid Cudi's second studio album, Man on the Moon II: The Legend of Mr. Rager!
The song itself is an ode to weed and is famed for being exactly 4:20 long. In case you are in doubt as to the purpose of the track, Kid Cudi even says 'and 4:20' right at the end. 'Marijuana' includes a small electric guitar solo to mix things up a bit. Kid Cudi later revealed that he stopped smoking in 2011 because he was frustrated with being associated with stoner culture.