We've had access to some strong forms of cannabis for a long time, but there are always breakthroughs. We are excited to share our updated list of the most popular strains. This store offers a new and old variety of strains to choose from. Cookies Gelato, for example, is one of the newer varieties available in this store.
Determining the potency of a cannabis product is not always straightforward, once you have chosen which strain to use, many factors can affect THC content. Several variables influence the strength of marijuana. Location is important between indoor-grown plants and those grown outdoors. Nutrient levels, light sources, temperature, and humidity also affect potency. Generally speaking, higher carbon dioxide levels result in stronger cannabis.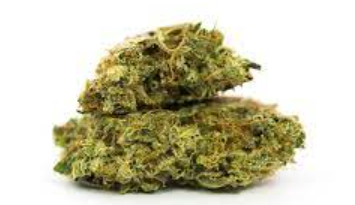 When trying to grow cannabis, you have a variety of methods from which to choose. However, each method comes with its own set of benefits and drawbacks. For example, if you want your plants to be exposed to the UVB spectrum, then either find a mountain close enough to the equator or purchase some LEDs that emit UVB. Although both methods have their pros and cons, LED lights are expensive and growing marijuana in a mountainous region leaves you tired.
The strength of the plant is also affected by genetics. Genetic information determines all the information about plants. How much THC and CBD it produces, how it smells and tastes, and how it grows.
Parents with stable genetics will have predictable features passed down to their kids. However, if a strain has unstable genetics, the offspring can't be predicted. Nowadays, cultivators can selectively choose desirable characteristics of growth, appearance, and effect. This can be very useful when finding a strain that's right for you and your needs.
It can be difficult to choose the perfect strain of marijuana for oneself, but to maximize you grow you should know which kind will work best. Landrace and heirloom seeds have been cultivated for centuries, and their traits are specific to adapting to the environment they come from. Another option is to grow indoors, which can have certain benefits. Compared to outdoor growers, it's easier to control the variables like pests and temperature. To grow a successful garden, one should make detailed plans before purchasing any seeds.
So now we've gotten that out the way, what are some of your favorite and strongest strains?
COOKIES GELATO
Cookies and gelato is an unusual combination where the two, curiously named Cookies Gelato, founded only a couple of years ago have more than earned their place on this list. You see, besides inheriting a delicious taste and scent from its parent strains, it's got a lot of THC; around 28%, to be exact. Bringing about a euphoric rush with a relaxing touch, this hybrid makes sure you don't go too deep in one direction, even if you're headed for the stars. While beginner smokers will probably find this too trying, seasoned smokers who are a bit more accustomed to cannabis might enjoy this without being overwhelmed.
ROYAL GORILLA
It wasn't until recently that Gorilla genetics became available outside of the United States. Your opportunity to experience this knockout strain is finally here with Royal Queen Seeds' Royal Gorilla. Amazingly, these light green buds have been known to reach as high as 26% THC content. This hybrid was created by breeders, with a mouthwateringly delicious flavor that has both citrus and earthy tones. Its balanced high makes it suitable for therapeutic use. Order now, and meet the strain that you didn't even realize which had been calling out to you all your life.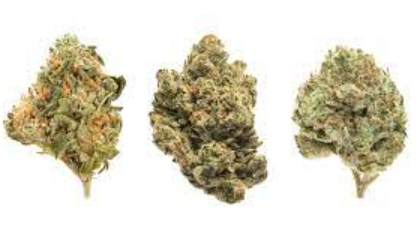 GREEN GELATO
In California alone, different regions compete to cultivate the best cannabis. Out of the San Francisco Bay Area comes green-tasting gelato with infused cannabis. Sunset Sherbet and Thin Mint Cookies, two vape cartridges that are well-known for their sweet flavor and potent effects. Combining them has led to something sweeter, with a THC content exceeding 25%. This cocktail, which is made up of fruity tones, sharp mint, spicy kush, and warm cookie flavor has to be tasted to be believed. Expect an uplifting high that chills your body out with arresting couch lock.
HUCKLEBERRY
The state of Colorado was one the first to legalize recreational marijuana. The first-movers of that state have been cultivating some of the most impressive hybrids known to humanity. One of the most notable concentrates available is already making its way across America, Europe, and beyond. HulkBerry has attained cult status in a short amount of time following its success at the 2014 High Times Cannabis Cup. This strain featured a THC content of 28% and was strong enough to be unmistakable.OG Kush, a potent mixture of indica and sativa effects with a fruity taste, is the result when Strawberry Diesel is bred with OG Kush.
TRIPLE G
There are two reasons for the name. Yes, it's a coincidence that the name of this strain is similar to that of WWE wrestler, Triple G. However, that doesn't mean there are no similarities. For one, they could both knock you down if you aren't careful. Although Triple G is not the most potent on the list (with 26–28% THC), the fact that it's indica-dominant means it'll do more than get you relaxed and euphoric—it can easily make you fly away. If you are suffering from insomnia, chronic pain, or appetite loss and you're currently a medicinal user then Triple G might be the key. Expect a mixture of fruit, candy, and chocolate flavors to hit your tongue, while spicy, diesel and earthy scents waft around you.