For years, luxury and premium items have been faked. From designer purses, to jewelry and apparel. Now THC vape carts join the high-end goods being replicated, but the cheaper cost for THC consumption comes with a cost of their own. One that could affect your health. These risks are trending in mainstream media, but what's not often reported is the fact that legitimate, safe THC vape carts do still exist. Here we'll go in-depth into how fake carts are giving THC vaping a bad name, and how to truly spot real vs. fake vape carts.
While there are no foolproof methods (even well-regulated markets sometimes have recalls), there are many ways to reduce the risk of consuming a contaminated product. Read on to learn how you can spot a fake or contaminated vape cartridge. When it comes to avoiding dangerous vape carts, the number one piece of advice we heard from the experts was to avoid the illicit market. "My honest opinion is to make sure to purchase vape carts from a licensed dispensary," says Neil Dellacava, buyer at California cannabis brand Gold Seal. "I would just completely avoid buying cartridges from anyone that isn't licensed."
What is evali and why should you care?
After several hospitals in the U.S. reported an increase in visits from patients who were injured while vaping, the CDC got involved. They reviewed 86 reported cases of lung injuries, which involved both THC and nicotine vape products, and found:
In 89% of the THC cases, the people obtained pre-filled vape products from informal sources (friend, illicit dealer, online, or off the street).
In 77% of the nicotine cases, the people obtained pre-filled tobacco vape products from commercial vendors.
After investigating the cases, the CDC found that the additive vitamin E acetate was the common denominator and stated that it is "strongly linked to the EVALI outbreak." This synthetic form of vitamin E is commonly used by illicit producers as a thickening agent to dilute concentrates, often leaving very little THC.
To date, approximately 2,711 people have been hospitalized across all 50 states and two U.S. territories (Puerto Rico and the U.S. Virgin Islands), and there have been 60 deaths.
It's important for cannabis consumers to be aware of the risks so they can avoid using counterfeit THC vape products altogether.
Real vs fake vape pens and cartridges
To put it simply – if you're purchasing from a licensed dispensary or retailer (again, like NUG) then your real vape cart has passed for safety assurance by the State. With that said, one test that's not yet required by California (and most legalized states) is for Vitamin E acetate, or other additives approved by the FDA. Although brands that are going above and beyond are now providing these results or assurances too.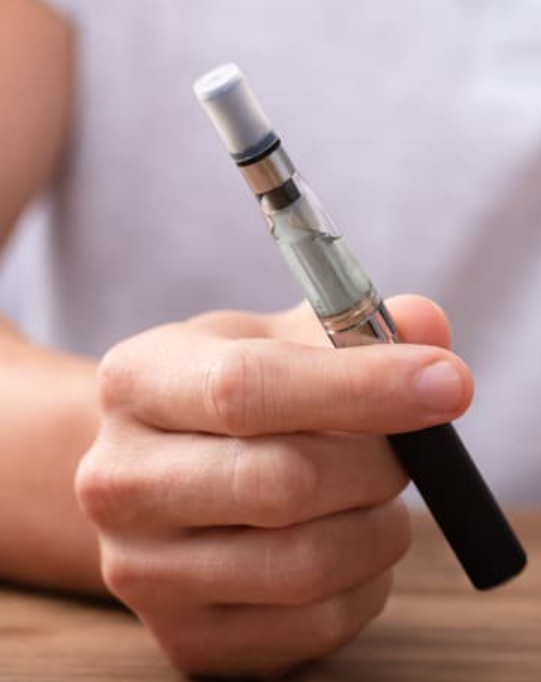 For education purposes and to ensure your own health's sake – here are a few things to look for when purchasing vape carts in general, to tell the difference between fake and real.
Check the testing
If you're not purchasing from a trusted retailer, put your detective hat on and do your own research. You can contact (or check online) the third-party testing lab's information, and request the test results directly. If fakers gonna fake, they can photoshop too.
Check the packaging
Real vape carts usually provide specific manufacturing information on the package label. This includes manufacturing date, packaging date, batch or lot number. Tracking the products journey through seed-to-sale systems. Look for spelling or grammar errors as another common red flag for known fake carts.
Check the price
If the price is too good to be true – it probably is. Real vape carts are made of the purest cannabis compounds – high levels of beneficial cannabinoids, flavonoids and terpenes too. The process to extract and isolate these precious goods – isn't cheap itself. So when real vape carts are priced as top-shelf goods – there's a good reason. Avoid any low-priced knock-offs to avoid fake carts altogether.
Check the consistency
Hold your suspected vape cart upside down. Real carts will be thick in consistency and slow moving. Most fake carts, due to the additives will be thinner, faster moving and may contain bubbles too.
Liquid ingredients
High quality THC vape pens will contain cannabinoids, flavonoids, and terpenes that are fully disclosed and safe to use. Also, quality cannabis oils tend to be thick with a strong, clear gold color; avoid oils that appear to be watery thin, artificially colored, or very dark.
Do not buy vaping products that contain these ingredients:
Propylene glycol
Diethylene glycol
Vitamin E acetate
Propylene glycol is a preservative that's FDA approved for foods and other products; however, it's known to cause headaches and other symptoms when inhaled. Diethylene glycol is an ingredient used in polyester and antifreeze. You don't want to inhale it. And as mentioned above, vitamin E acetate is a synthetic form of vitamin E that's safe when taken as a supplement, but not when it is smoked or inhaled.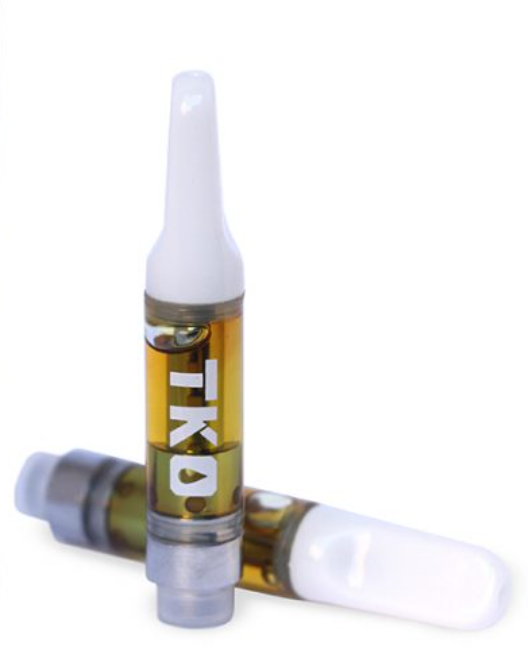 Vape pen hardware
The key to safe vape pen hardware is making sure the device doesn't overheat. Again, price is a signal to the quality of a pen. Buy from a reputable, licensed vaping vendor, and look for devices that have features that avoid over- or under-heating.
A good vaping vendor tests products themselves, before they add them to their inventory. Again, our experts can provide a list of approved brands that you can use to shop around, and we can explain how cannabis vaporizers work.
How to avoid fake THC vape products
Follow these five steps to ensure that you are buying quality THC vaping products:
Buy from a dispensary that is licensed to do business in a state where cannabis products are legal.
Look for signs of fake packaging — check for missing labels, spelling and grammatical mistakes.
Check the liquid. If it is the consistency of a thin oil or water, it's likely been tampered with or lacks purity.
Research the brand. If there isn't information about it, there is a reason.
Look for lab test results. Any legal vape cart sold at a dispensary is required to have a label showing the total amount of THC. Some dispensaries also provide total terpenes, cannabinoids, as well as a statement letting consumers know that no Vitamin E acetate was found.
We know there is a lot of misinformation about vaping, THC, and cannabis online and anecdotally, which is one of the reasons we launched our resource center. We would love to have your business, but first and foremost, we want to educate consumers. As advocates for the legalization and safe use of cannabis, we have a lot at stake.