What stoner movies are you aware of and are there any that you have watched? We have found some that you may not have seen because of how bizarre and strange they are. Whoever made these stoner movies might have been high on some potent THC-infused cannabis strain. Many of what we found is laughable while others are on the serious side.
Some of the most common ones that you might have watched includes "The Big Lebowski," "Pineapple Express," "Half Backed," "Cheech and Chong," and "Friday." But, what if you were able to find one of the stoner movies that you have never watched before? Wouldn't you want to see them? We bet you would! The ones that we found involved cannabis smoking where all of the characters were under the influence of cannabis. Some of them are so much fun to sit down and watch while you smoke some cannabis and get high. These are some good stoner movies to watch and not necessarily about stoners. Let's put it this way – they are weird and outside the box and better to watch when you are high. That is the only time you will see the amusement. Now, let's get going!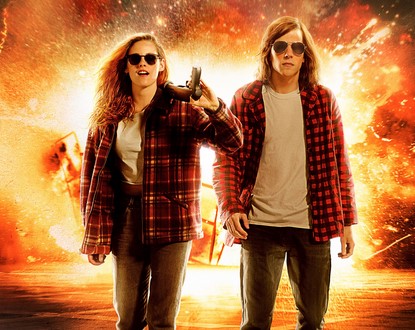 American Ultra
American Ultra is one of the stoner movies that were created in 2015. It is starred by Jessie Eisenberg known as "Mike" in the movie and Kristen Stewart known as "Phoebe" in the movie. This movie showcases a stoner or avid cannabis user that discovers he is an agent for the government. Mike has plans of proposing to Phoebe. However, his life takes a turn where he is being experimented by the CIA and their plan is to kill Mike so they can cover their own tracks. Mike, however turns into a beast and cannot be exterminated so easily by the CIA. Moreover, he is too strung out on a high potency cannabis strain to be handled by the CIA. This is not one of the usual stoner movies since it has in brutality, but with a little humor. However, if you are high on a good cannabis strain, you will enjoy it, especially, if you are open to watching any movie.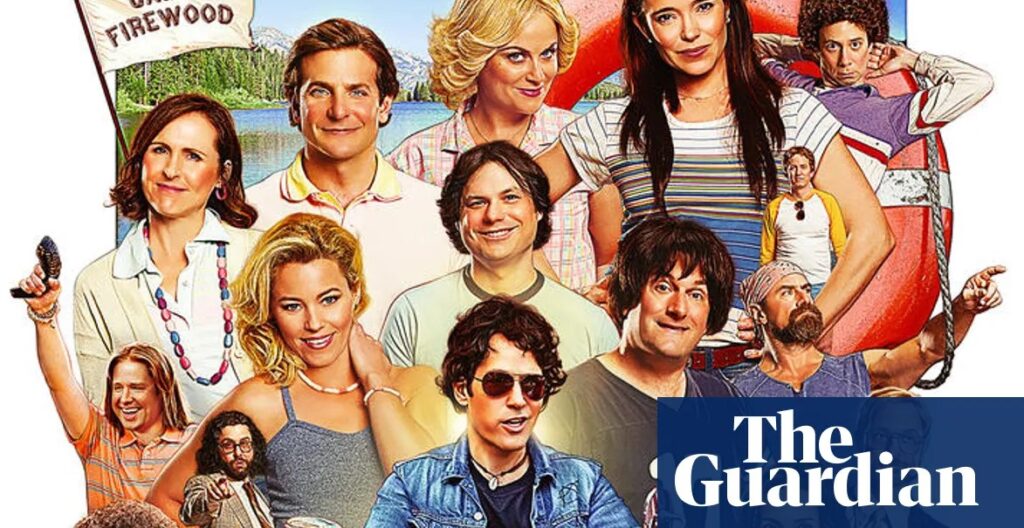 Wet Hot American Summer
This is one of the stoner movies that you might like as it involves a 1081 summer camp where the counselors try to finish some things prior to the end of camp. Wet Hot American Summer is quirky and different. It is not your typical summer camp movie. When it came on the big screen, it was a flop. However, later, it was dug up after many of its featured actors became famous. It was dug up in 2001 and fans were able to appreciate their celebrities in the film, which included Elizabeth Banks, Bradley Cooper, Amy Poehler and Paul Rudd. The counselors are teenagers, but the actors are all in their twenties and thirties, but were able to pull off the 'teenager' stunt because of their young appearances. In the film, you will experience comedy and love triangles.
Frank
Frank is one of the stoner movies that come off as being quirky, but multifaceted. The movie is filled with drama, music and comedy. This particular movie was released at the Sundance Film Festival in 2014. The story behind the movie is fictional, but loosely inspiring.
UHF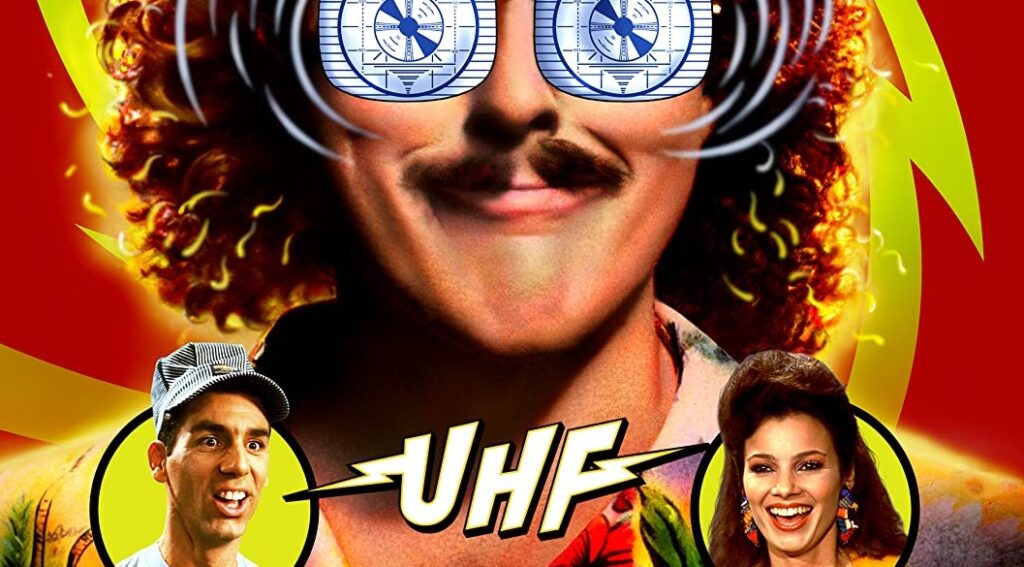 UHF is one of the stoner movies that are filled with humor. It is the right movie to watch when you are high and giggly. It is also filled with satire and quotes. Overtime, it has become a cult classic that many have come to appreciate. This one is funny. It will make you laugh yourself to tears.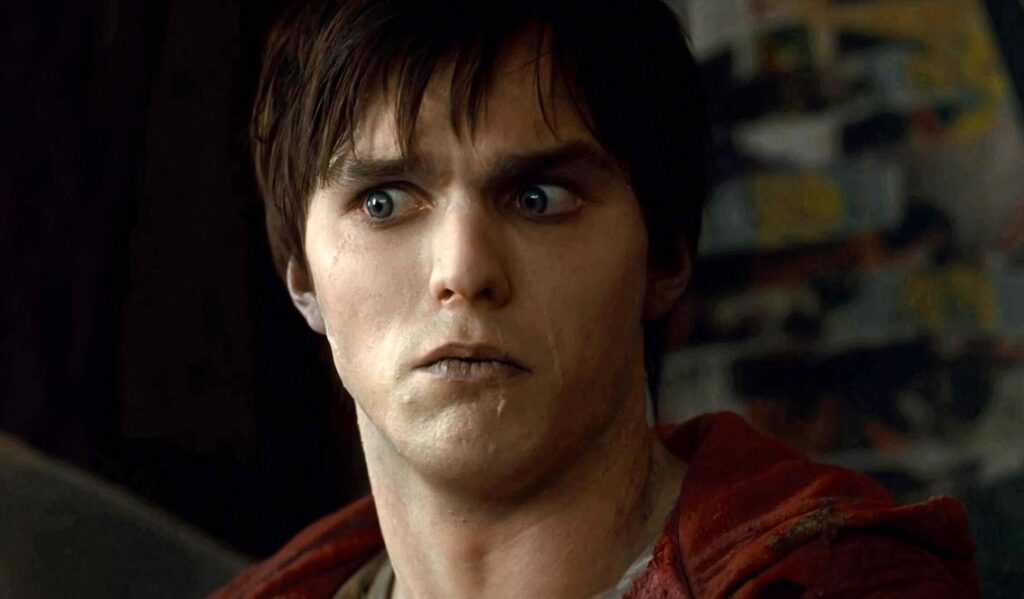 Warm Bodies
Warm Bodies is one of the stoner movies much like a zombie film with romantic components. If you are into zombies, you will love this movie. It is best to watch this when you are high because it is bloody and brutal in certain parts, but there is nothing to be afraid of. It's just a movie.
How High (2001)
This movie takes you on a cannabis-filled expedition on Harvard University's grounds.
After the two stoners smoke cannabis that has been developed with the remains of one of their buddies, he returns as a ghost to aid them in deceiving on their college admission tests, getting them an advanced education when they are admitted to the prominent university. Causing ruckus throughout the grounds, the two discover themselves being the focus, and on the detector of the university's tense dean.
 Saving Grace (2000)
Somewhere among the stoner humor comes an intelligent film about weed.Watching refined British ladies get totally stoned during a tea party is reason enough to check this one out.
Recent widow Grace (Brenda Blethyn) has to raise money to pay the huge debt left by her dead husband and save her home. Aided by her Scottish gardener (Craig Ferguson), she turns his small marijuana crop into booming business.
Grandma's Boy (2006)
Lest you think that Grandma's Boy is the story of a mild-mannered guy who still idolizes his gramma, think again.
The movie is regarding a 35 year old stoner video game tester named Alex who is encircled by a lot of burnt-out associates and is made to move in with his domineering grandmother and her two roomies. To save face with his colleagues, Alex makes up tales about having three sex-craved roomies, and when the truth is made known, the actual revelry begins at grandma's home. Jam-packed with hysterical scenes during the film, it is incredibly difficult to choose a favorite.
Humboldt County (2008)
A disillusioned and frustrated medical student (played by Jeremy Strong) finds himself stranded in the Emerald Triangle for the summer in a rural community of Northern California pot farmers.
Not unpredictably, a voyage of self-discovery ensues – punctuated, of course, by inter-farmer rivalries, law enforcement raids on the fields, and bountiful Northern California hippie weirdness.
Not only is she sexy, beautiful, and talented, but Miss Balk is also a bonafide, real-life cannabis activist, appearing at (and even hosting) benefits for the Marijuana Policy Project and other good organizations.
Half baked (1998)
​Stoner stereotypes shouldn't still be this funny – but it's almost impossible not to laugh at the clueless potheads who populate Half Baked. Dave Chappelle's comedy breakthrough grabbed that brass ring of stoner movies: Creating a whole new term for smoking pot.
Chappelle's quote from the film, "I wanna talk to Samson!" created a popular slang term for getting high, appearing (among other places) on J Dilla's bumpin' track "Crushin' (Yeeeeah!)".
Three stoners arise to the liberation of a fourth buddy, who was detained for murdering a diabetic police horse after he served him certain snacks. When given a $100,000 bail, his followers depart to raise the currency by vending some high-quality cannabis, acquired from a medical research laboratory.
After they establish their cannabis workshop, the bunch come across a number of diverse kinds of stoners, all with their individual tale to express.
Super High Me (2007)
Comedian Doug Benson was inspired by Morgan Spurlock's hit 2004 documentary Super Size Me to at first cease all marijuana smoking for a month and then smoke a ton of pot for 30 days in this doc.
The results are hilarious and, maybe or maybe not surprisingly, not as unhealthy as eating only fast food for the same amount of time.
Kid Cannabis (2014)
If you're looking for pure, unadulterated ridiculousness in your stoner movie, look no further than Kid Cannabis, which chronicles the unlikely rise of two young marijuana kingpins. Hey, at least these stoners have some ambition.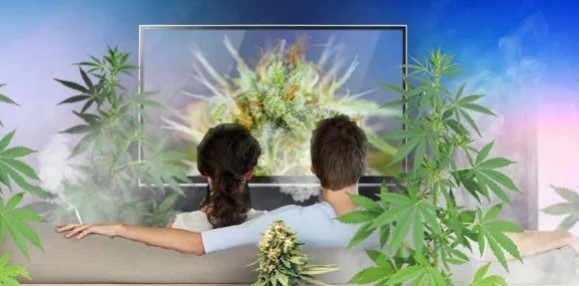 Here is a list of movies to watch when you're high:
POT DOCS
CBD Nation
Dosed
Have a Good Trip: Adventures in Psychedelics
Jack's Garage
My Psychedelic Love Story
Pot Luck
Public Enemy Number One
Waldo on Wee
Stoner Movies to Think Outside the Box:
Shutter Island
The Matrix
The 6th Day
The Number 23
Transcendence
Inception
Contact
Interstellar
Time Lapse
Chappie
In Time
Waking Life
STONER COMEDIES
Bill & Ted Face the Music
I Used to Go Here
Palm Springs
The Jesus Rolls
The King of Staten Island