The Nebula marijuana strain was bred by Paradise Seeds in 1996. Its name means "Starcloud" and it has been known to "twinkle" with THC coating, with a head and body buzz described as intense and almost psychedelic. The buds have been known to smell and taste like honey, and flowering time is a minimum of 9 weeks. Nebula has won many awards, including 3rd place in the sativa category at the High Times Cannabis Cup in 1999 and 2nd place in 2005. It also took 3rd place at the Highlife Cup in 2004 in the Hydro category, and 1st place at the Copa La Bella Flor Spain in 2005. Buy Nebula Strain using https://budmobile.ca/ .
About Nebula
Paradise Seeds' Nebula is a THC-rich, sweet honey strain that has won several awards and is known for its powerful effects. In 1996, Paradise Seeds created Nebula, which was said to be a cross between a US Haze and Master Widow.
This strain is capable of affecting both body and mind. The most consistently reported effects are an intensely energizing psychedelic state and a state of euphoric happiness.
For most people, this strain can be consumed at any time of day since to its psychedelic and euphoric properties, it is more suited for non-work situations. Nebula's cerebral effects make it ideal for reducing stress, anxiety, and sadness. It may also be used to treat mild to severe aches and pains as well as nausea and eating issues.
The strain grows well both indoors and out and does particularly well in a Sea of Green. Nebula requires at least nine weeks to finish flowering and can produce up to 500 grams when grown properly. To grow well outdoors, the strain needs a temperate climate.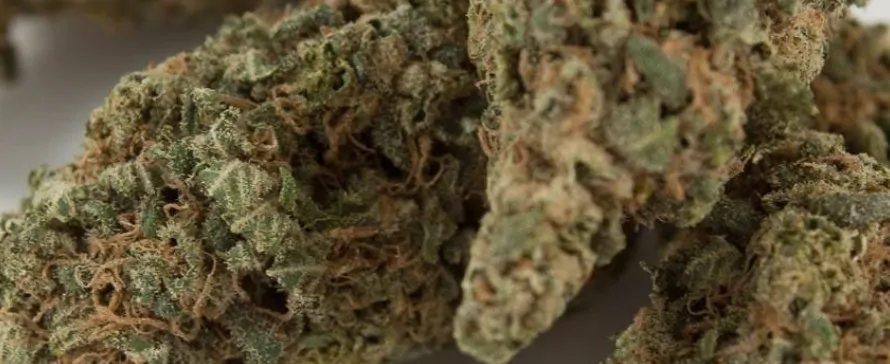 Lineage
This strain is the result of a cross between Afghan, Original White Widow IBL, and traditional Californian genetics. The Afghani influence in the blend adds to the resin content, while California's original Haze genes give sweetness of flavor and growth stability.
Aromas and Flavours
Nebula has a wonderful terpene profile, dominated by Caryophyllene, Beta Pinene and Terpinolene. It is also renowned for the honey sweetness which dominates the fragrance which, along with its fruity bouquet, makes this plant a particularly pleasurable addition to the grow room. Once dried, the fruitiness comes to the forefront and combined with the honey/sugary coating, the taste sensation brings everyone back for more.
Effect
Recreational: The Nebula effect is what makes this strain so popular. It's a fast-acting, get-up-and-go variety that offers an energetic power and an encouraging sense of possibility with its first surge. It's ideal for going out on the town but also for getting down to business or even day-to-day chores while letting your thoughts wander to creative places. After the initial climb, there is a pleasant indica journey, which adds breadth and charm to the overall experience.
Medical: Certainly a strain to induce positivity and a sense of invigorating energy which has made it popular with medical users seeking to bring some uplift to their mood.
Grow Stats
Suitable for growing outside between 50º n.L. and 50º s.L., Nebula will finish in early October outdoors (n.L.) and between 8 – 9 weeks indoors. Estimated yield is 500 g per m² indoors / 750 g per plant outdoors.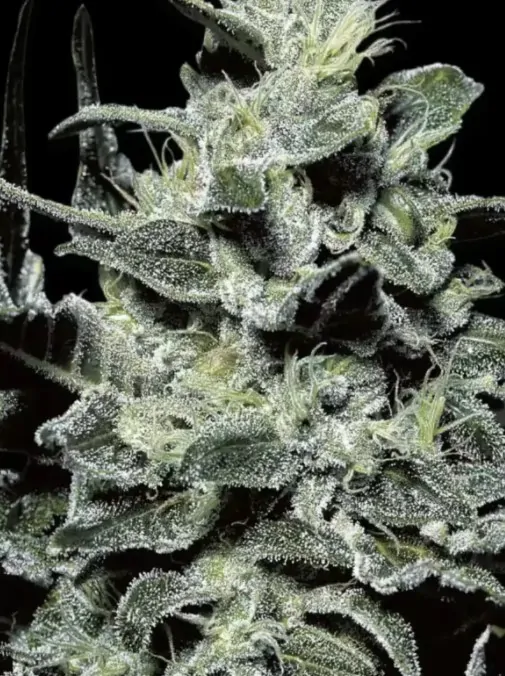 Growing
Nebula was designed by Paradise Seeds to be cultivated inside. It's ideal for both soil and hydroponics and is free from harmful chemicals. You might want to attempt growing this in the Sea of Green (SOG) technique as an alternative. As long as you have a decent indoor grow light system with enough wattage, it's delightful to watch this cannabis plant develop and flourish, resulting in a big yield when harvested.
As for growing Nebula outdoor, while not recommended, some people have grown it successfully in a cooler climate. Be sure that at no time during cultivation that the plant would be exposed to cold temperatures.
Nebula is a great strain for beginners to start with because it is considered to be simple to cultivate. Although there is still work to be done, they are quite straightforward.
Nebula is designed as a versatile strain that delights growers and smokers alike. Both veterans and novices will have a blast growing this plant. She is a 40% indica and 60% sativa cross, which makes her sativa-dominant. The cosmic effect and impressive yields have earned her many awards — a testament to her superiority. The buds glisten and shine from the abundance of trichomes they are covered in. The effect is fast-hitting, cerebral, spacey and trippy, with a mellow high that will round off your intergalactic endeavors. Aromawise, Nebula is fruity and sweet.
This is a very potent cannabis strain that has been called "The Skywalker" for its high THC content. Nebula can produce 500 grams per square meter in indoor gardens, and it takes 60-65 days to fully mature during flowering. While the plant was still young, I discovered this unique strain. It produces large yields of tasty and fragrant flowers, which you can enjoy while either smoking or eating them directly out of the garden.