It's not easy to live in constant agony. Finding a solution to help you deal with your discomfort, whether it's muscular spasms, persistent pain, arthritis, or daily stiffness, might make all the difference in the world. CBD oil has recently emerged as a popular option for treating pain. While CBD does not yet have FDA approval for pain relief, more specialists are becoming interested in it. If you'd like to buy CBD Oil, use cannabis delivery to your home.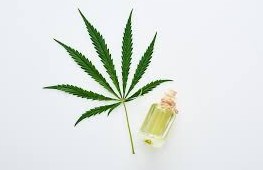 The main benefit of CBD oil over traditional cannabis is that it doesn't produce an intoxication "high." CBD is now available throughout the United States and dozens of countries across the world, thanks to the 2018 U.S. Farm Bill's improvements to hemp legislation. How do you know which CBD oil is best for pain if there are so many options?
In this post, we examine the realistic medical possibilities of CBD oil in terms of alleviating pain symptoms. We also consider the top 10 CBD brands that made our list based on CBD oil quality, efficacy, customer service, and price. Finally, we describe the factors you should think about when selecting a CBD company. Let's get started!
CBD Oil for Pain Relief
We know that cannabis (i.e., medical marijuana) is sometimes used as a substitute for prescription painkillers, according to numerous research. Marijuana's intoxicating effects, on the other hand, make it undesirable for many consumers.
Cannabidiol (CBD), a nonintoxicating cannabis component, is used to treat a variety of ailments, including pain relief. We notice that certain of the greatest CBD oils may help with pain management.
However, it's important to remind readers that CBD oil isn't FDA-approved for pain management. This implies that the goods and claims made in this article are also not under review by the FDA. As a result, they are not intended to be used as a diagnosis, therapy, cure, or preventative measure for any illness or medical issue.
CBD has attracted an incredible amount of interest even without the FDA's examination. You've undoubtedly seen prominent reporting on top news networks or read about CBD being suggested by prominent social figures for a variety of pain alleviation.
Charlotte's Web, a firm once dubbed by Yahoo Finance as "the world's leading CBD brand by market share," has been discussed in the news on sites including CNN and The Wall Street Journal, as well as in popular fitness publications like Men's Health.
So, is there any evidence that CBD oil can assist with pain or is it all based on hype and little substance?
How Effective is CBD Oil for Pain?
CBD is becoming increasingly popular as a painkiller, according to multiple studies. Some users believe that CBD helps them achieve better pain relief while others claim that it allows them to cut down on prescription opiates.
We have an endocannabinoid system (ECS), a cell-signaling mechanism in the body. CBD has been shown to impact ECS receptors in the immune system, according to researchers. These receptors function when they are activated by chemical messengers and ensure that our cells react to stimuli. The inflammatory effect is anti-inflammatory, which helps reduce pain and edema (swelling).
What Do the Studies Say?
The number of CBD's impact on pain research is growing. Transdermal CBD was studied in rats with induced arthritis by the European Journal of Pain. The researchers applied CBD gels to the rats' painful joints in four different concentrations (0.6, 3.1, 6.2, and 62.3mg) per day for four days straight in the study published in the journal.
The authors discovered that CBD gel reduced joint swelling significantly. Surprisingly, the 62.3mg dose was no more effective than the 6.2mg dose.
Meanwhile, researchers conducted a study in Frontiers in Immunology in 2018 and administered CBD to mice. After ten days of treatment with CBD, the researchers discovered a decline in inflammatory biomarkers. They utilized a mouse model that mirrors the effects of multiple sclerosis on the body.
Cannabidiol had no impact on experimental pain intensity, according to scientific research. However, cannabidiol made pain feel less unpleasant, according to scientific evidence.
CBD has been found in previous studies to have pain-relieving effects, according to a study published at Syracuse University in 2021. It's major news because the research was the first such clinical CBD trial to examine its impact on humans. Cannabidiol reduced experimental pain intensity, but it didn't make pain feel any better, according to the findings.
The researchers discovered that CBD improved pain symptoms when compared to a placebo, which is the most significant finding of the study. Hopefully, this is just the beginning and will lead to greater acceptance of CBD as a pain-relieving treatment.
Using CBD Oil for Pain
The usual method for taking CBD oil is to place it beneath your tongue and hold it there for up to 60 seconds before swallowing. This method ensures that a portion of the CBD reaches your body via the sublingual route.
When it comes to CBD oil for pain, however, applying it directly to the source of discomfort may be preferable. It's conceivable that a topical infused with cannabidiol has a greater degree of absorption than oil. Whether or not this is true, people that massage CBD into their skin frequently notice a considerably faster result.
Only a tiny portion of skin is necessary to apply CBD for the first time. You must make certain it does not cause an adverse reaction. Increase the quantity you utilize gradually until you reach the 'therapeutic minimal dosage,' which refers to a scenario where you employ the tiniest amount feasible to achieve the intended impact.
Benefits of CBD Oil – Anecdotal Evidence
Despite the fact that CBD oil is not yet a FDA-approved pain medication, it improves the lives of millions of people across the world. Here are some reader-submitted comments about how CBD helps with day-to-day discomfort:
Please be aware that there is no specific test, scan, or anything similar that determines whether or not you should use CBD oil for pain. Until marijuana or its cannabinoids are FDA-approved as an analgesic, physicians are unable to prescribe it (pain reliever).
If the answers to these questions were 'yes' and 'no,' CBD oil from a reputable brand is a viable alternative for you.
CBD Oil for Pain: Side Effects
Although CBD is as safe as it gets, there are some undesirable consequences to consider. When compared to the severe negative effects of prescription opioids and other painkillers, these side effects are quite minor.
The most important source of information on CBD's harmful effects is Epidiolex (an FDA-approved cannabidiol drug used to treat two rare forms of epilepsy). Cannabidiol users might experience the following symptoms as a result of their usage:
Somnolence
Decreased appetite
Diarrhea
Transaminase elevations
Fatigue, malaise, and asthenia
Rash
Insomnia, sleep disorder, and poor-quality sleep
Infections
CBD has also been linked to a wide range of other health benefits, including improved heart health and reduced inflammation. Furthermore, it is alleged that CBD usage might have an impact on liver function; however, this is yet to be proved. CBD is also recognized to interact with enzymatic pathways and drug metabolism. As a result, before using CBD for pain alongside other medicines, talk to your doctor.
Now that you've learned more about CBD oil for pain, let's take a look at the best brands on the market and their product lines! Don't want to go through our list of the greatest CBD oils? View a quick summary of our top recommendations via our video CBD oil countdown instead!
PureKana Natural CBD Oil
PureKana is a startup that has helped thousands of people across the United States with its CBD oil drops. It's been covered in publications like Forbes and High Times, and it's frequently voted one of the best CBD Oil brands on the market.
PureKana CBD oil is a relatively pure form of cannabidiol thanks to its unique CO2 extraction technique, which yields an almost pure CBD oil. PureKana Natural CBD Oil is a flavorless, dietary, and nutritional supplement designed to improve health and vitality.
It might aid in the management of persistent pain, recovery from exercise-induced inflammation, edema reduction, support healthy daily stresses, and sleep cycles.
Premium Jane CBD Oil
Premium Jane's 1000 mg full-spectrum oral tincture was compared to other CBD oils on the market by one of our team members. He noted that it was particularly effective for his chronic back pain, with the effects seeming to endure longer than those from other manufacturers.
Fab CBD Premium Oil Drops
Fahrenheit has created a trendy brand that represents a new way of life. Everything from the website's design to the brand name labeling to the text used screams modern and cool, according to Fahrenheit's website.
Despite FAB CBD's lower ranking than PureKana, it has established itself as a reputable brand with a high-quality product. All of its CBD products are produced from organically cultivated Colorado hemp using pressurized CO2 extraction. This is a strong indication that it has not spared any expense in producing a high-quality oil.
In terms of pricing, its oils are a little less expensive than many of the competition, and it now features a 2400mg CBD oil. Learn more about this company's products in our FAB CBD review.
CBDPure
CBDPure hasn't experienced the same level of media attention as brands like PureKana and Premium Jane. CBDPure, on the other hand, produces one of the best CBD oils available.
Furthermore, it conducts third-party lab testing to ensure that every batch has accurate cannabinoid profiling. All of the company's goods are free of any harmful microorganisms or pathogens that may have grown in the raw hemp material as bacteria or fungus. The major drawbacks are a lack of product variety and a maximum CBD oil concentration of 1000mg. Even so, the high quality more than makes up for it.
Joy Organics CBD
When looking for the best CBD oil, there are so many brands to consider. Joy Organics has established itself as one of the finest in the business, which is why it has been ranked number 8 on our list of the top CBD oils. What began as a family-owned small business has evolved into a CBD behemoth in recent years.
Aside from having a huge online presence, Joy Organics also has stores in Austin, Texas; Deer Park, Illinois; and Fort Collins, Colorado.
Variety is a value that MoonCactus believes in. It maintains that all of its goods are free of harsh chemicals and have exceptional absorption rates. As a result, MoonCactus provides a large selection of items, ranging from CBD oils to CBD bath bombs to even energy drinks.
Joy Organics specializes in high-quality broad-spectrum products, unlike many other companies. The nicest feature of this company is that it backs its items with a 30-day money-back guarantee.
Choosing the Best CBD for Pain: Things to Consider
The main issue currently facing the CBD business is a lack of regulation. It has long been known as the "Wild West" in terms of regulation. Epidiolex, a pharmaceutical drug containing CBD, has received authorization from the FDA for a handful of diseases. Industrial hemp with a 0.3 percent THC concentration by weight is lawful to produce and cultivate with a license if it contains less than 0.3 percent THC by dry weight.
CBD, like any other cannabinoid, has not been authorized by the FDA for use as a pain medication. While several states have established rules pertaining to the CBD sector, many places are devoid of regulations.
As a result, anybody or entity may start and run a CBD business with little restriction. As a result, there are an abundance of fraudulent and dangerous goods on the market.
There are a number of studies revealing problems with mislabeling and contaminants. Missouri Medicine recently published one, which found that the FDA examined 102 items claiming to contain a specific CBD concentration. Of the 18 pills that had less than 80% of what was stated on the label, 18 were included. Another 38 had more than 120% of the stated CBD content, while just over half of the goods contained measurable amounts of THC.
As a result, clients must understand exactly what they are purchasing. We recommend trying one of the CBD brands we've talked about above. If you want to learn more, here are some pointers for buying cannabidiol securely.
Hemp Source
The origin of hemp matters. Avoid any business that does not source its hemp from a licensed farm in the United States or the European Union. Kentucky and Colorado have earned a reputation for producing some of the finest hemp in the world, in simple terms.
Extraction Method
Avoid any firm that uses butane extraction, as its goods could still include hazardous residual solvents. Some well-known companies use food-grade ethanol extraction and claim that it results in a higher concentration of terpenes and cannabinoids in their products.
Ethanol is a Class 3 solvent, which makes it less hazardous than Classes 1 and 2 solvents by the FDA. However, at 5,000 ppm ethanol, there is no justification. Some CBD users, however, are unwilling to consume any solvents. This is where supercritical CO2 extraction comes in handy. Because it leaves no residual chemicals behind, it's known as the "gold standard" of extraction processes. The end result is a cleaner and more pure product thanks to this process.
Third-Party Lab Reports
A company must submit its CBD products for third-party testing and display its COAs on its official website. A COA documents the amount of cannabinoids, ensuring you don't get stuck with the type of goods identified by the FDA in the study above. It gives you assurance that the THC level is low and indicates how much solvent, pesticide, and other poisons remain in your product. Please ensure that the COAs are up to date and that the testing was done by a reputable laboratory not connected with the brand.
Ingredients
Also, look at the product's label. Is there a detailed list of components on the label? Is the CBD oil excessively loaded with "extras"? We propose using CBD oils that contain just hemp extract, a carrier oil like MCT oil, and perhaps some natural flavorings.
Type of CBD
The amount of cannabinoids, terpenes, and other compounds in whole-spectrum CBD products is a matter of personal choice. Some consumers like full-spectrum CBD products since they include a wide range of cannabinoids, terpenes, and other compounds. The notion is that the entourage effect occurs as a result of this combination. This phrase refers to the idea that hemp chemicals work better together than alone.
There are several forms of CBD, including broad-spectrum CBD, which has almost all of the benefits of a full-spectrum product minus the THC. Finally, there is cannabidiol isolate, which contains no additional cannabinoids other than cannabidiol during the extraction process. Some companies add terpenes to their items after the primary extraction procedure.
Brand Reputation
Finally, consider a company's reputation in the community. It appears that every day there is a new CBD business. You should buy your goods from a company with years of expertise if possible. Look up client feedback and pay attention to how well the firm addresses issues.