Cannabidiol (CBD) is a naturally occurring compound found in the resinous flower of cannabis, a plant with a rich history as a medicine going back thousands of years. Today the therapeutic properties of CBD are being tested and confirmed by scientists and doctors around the world. A safe, non-addictive substance, CBD is one of more than a hundred "phytocannabinoids," which are unique to cannabis and endow the plant with its robust therapeutic profile.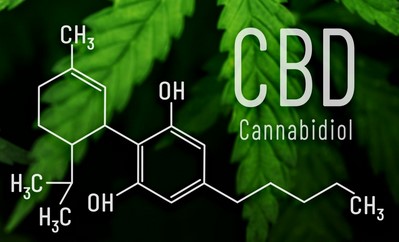 CBD is closely related to another important medicinally active phytocannabinoid: tetrahydrocannabinol (THC), the compound that causes the high that cannabis is famous for. These are the two components of cannabis that have been most studied by scientists.
Both CBD and THC have significant therapeutic attributes. But unlike THC, CBD does not make a person feel "stoned" or intoxicated. That's because CBD and THC act in different ways on different receptors in the brain and body.
CBD can actually lessen or neutralize the psychoactive effects of THC, depending on how much of each compound is consumed. Many people want the health benefits of cannabis without the high – or with less of a high. The fact that CBD is therapeutically potent as well as non-intoxicating, and easy to take as a CBD oil, makes it an appealing treatment option for those who are cautious about trying cannabis for the first time.
CBD: The Multipurpose Molecule
Many people are seeking alternatives to pharmaceuticals with harsh side effects – medicine more in synch with natural processes. By tapping into how we function biologically on a deep level, CBD can provide relief for chronic pain, anxiety, inflammation, depression and many other conditions.
Extensive scientific research – much of it sponsored by the U.S. government – and mounting anecdotal accounts from patients and physicians highlight CBD's potential as a treatment for a wide range of maladies, including (but not limited to):
Autoimmune diseases (inflammation, rheumatoid arthritis)
Neurological conditions (Alzheimer's, dementia, Parkinson's, multiple sclerosis, epilepsy, Huntington's chorea, stroke, traumatic brain injury)
Metabolic syndrome (diabetes, obesity)
Neuropsychiatric illness (autism, ADHD, PTSD, alcoholism)
Gut disorders (colitis, Crohn's)
Cardiovascular dysfunction (atherosclerosis, arrhythmia)
Skin disease (acne, dermatitis, psoriasis)
CBD has proven neuroprotective effects and its anti-cancer properties are being investigated at several academic research centers in the United States and elsewhere. A 2010 brain cancer study by California scientists found that CBD "enhances the inhibitory effects of THC on human glioblastoma cell proliferation and survival." This means that CBD makes THC even more potent as an anticancer substance. Also in 2010, German researchers reported that CBD stimulates neurogenesis, the growth of new brain cells, in adult mammals.
How Does CBD Work?
CBD and THC interact with our bodies in a variety of ways. One of the main ways is by mimicking and augmenting the effects of the compounds in our bodies called "endogenous cannabinoids" – so named because of their similarity to compounds found in the cannabis plant. These "endocannabinoids" are part of what scientists refer to as the "endocannabinoid system."
The discovery of the endocannabinoid system has significantly advanced our understanding of health and disease. It has major implications for nearly every area of medical science and helps to explain how and why CBD and THC are such versatile compounds – and why cannabis is such a widely consumed plant, despite its illegal status.
The endocannabinoid system plays a crucial role in regulating a broad range of physiological processes that affect our everyday experience – our mood, our energy level, our intestinal fortitude, immune activity, blood pressure, bone density, glucose metabolism, how we experience pain, stress, hunger, and more.
What happens if the endocannabinoid system doesn't function properly? What are the consequences of a chronically deficient or overactive endocannabinoid system?
Cutting-edge science has shown that the endocannabinoid system is dysregulated in nearly all pathological conditions. Thus, it stands to reason that "modulating endocannabinoid system activity may have therapeutic potential in almost all diseases affecting humans," as Pal Pacher and George Kunos, scientists with the U.S. National Institutes of Health (NIH), suggested in a 2014 publication.
By modulating the endocannabinoid system and enhancing endocannabinoid tone, CBD and THC can slow – or in some cases stop – disease progression.
Pharmaceutical CBD
There's a lot of excitement about the healing potential of CBD – with good reason.
But it wasn't until June 25, 2018, that the U.S. Food and Drug Administration (FDA) recognized cannabidiol as a medicine by approving Epidiolex, an almost pure pharmaceutical CBD formulation, as a treatment for two severe pediatric seizure disorders, Lennox-Gastaut syndrome and Dravet syndrome.
This was the first time since the peak of the reefer madness era 80 years ago – when "marihuana" became a crime instead of a cure — that the federal government had given an official thumbs-up for a cannabis-derived product.
In response to the FDA's historic decision, the Drug Enforcement Administration (DEA) announced in September 2018 that it had removed Epidiolex from Schedule I classification, a category reserved for dangerous drugs with no medical value. Henceforth, Epidiolex would be considered a Schedule V drug, the least dangerous designation under the Controlled Substances Act. The DEA later "descheduled" Epidiolex and removed it from the federal government's list of controlled substances.
But the DEA kept cannabis and CBD (when derived from a cannabis plant with more than 0.3 % THC) on Schedule I as an illegal narcotic. In the world according to Uncle Sam, pharmaceutical CBD is officially the only good cannabinoid while the rest of the plant remains an 'evil' weed.
Given CBD's reputation as a popular, artisanal remedy, one would think that Epidiolex would command a lot of "off label" attention. After all, physicians often prescribe pharmaceuticals off label to treat conditions that were not the actual focus of clinical trials. But the costly price tag for Epidiolex (more than $30,000 annually) precludes off label prescribing as well as affordable access for tens of millions of Americans without health insurance.
CBD Oil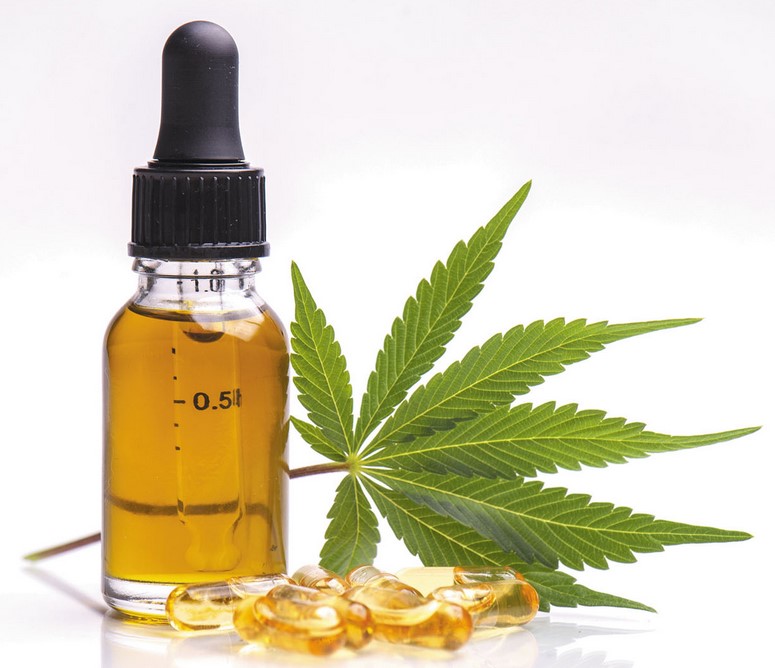 For those who can't obtain pharmaceutical CBD, there are numerous internet storefronts, community markets, coffee shops, health clubs, chiropractic offices, upscale boutiques and gas stations that retail various hemp-derived CBD oil products, including pure CBD isolates comparable in chemical make-up to Epidiolex.
CBD oil products and flower with varying levels of THC and CBD are also available for smoking or vaping at cannabis dispensaries in states that have legalized the herb for therapeutic use.
In response to massive consumer demand, a huge, unregulated market in CBD oil products reached a critical mass in 2018. A surge of consumer interest in all things CBD was suddenly newsworthy with hosanas of praise coming from athletes, film stars, soccer moms, and parents of desperately ill children.
CBD oil has been touted as a curative for the sick and a preventive for the healthy, an all-purpose palliative for pets as well as people of all ages.
But along with a growing awareness of cannabidiol as a potential health aide, there has also been a proliferation of misconceptions about CBD and cannabis therapeutics.
Doctors and Cannabis Dosage
Optimizing therapeutic cannabis use can be a challenge – for doctors as well as patients. Most physicians never learned about cannabis in medical school and, according to a 2017 survey, few feel they are qualified to counsel patients about dosage, CBD:THC ratios, different modes of administration, and potential side effects.
"Dosing cannabis is unlike any therapeutic agent to which I was exposed in my medical training," says Dustin Sulak, D.O., the director of Integr8 Health, which serves patients at offices in Maine and Massachusetts. "Some patients effectively use tiny amounts of cannabis, while others use incredibly high doses. I've seen adult patients achieve therapeutic effects at 1 mg of total cannabinoids daily, while others consume over 2000 mgs daily without adverse effects."
Cannabis comes in many different forms with a wide range of potencies, and its production and distribution have yet to be standardized in states where cannabis is legal for therapeutic use. So what's the best way to proceed when it seems like cannabis dosage is all over the map?
Microdosing for Beginners
One of the common misconceptions about cannabis therapy is that you have to get high to attain symptom relief.
"Most people are surprised to learn that the therapeutic effects of cannabis can be achieved at dosages lower than those required to produce euphoria or impairment," says Dr. Sulak, who asserts that "ultra-low doses can be extremely effective, sometimes even more so than the other [high-dose] extreme."
Preclinical science lends credence to the notion that a small amount of THC can confer health benefits. Oral administration of a low dose of THC (1 mg/day) resulted in significant inhibition of disease progression" in an animal model of heart atherosclerosis (hardening of the arteries), according to a 2005 report in Nature, which noted: "This effective dose is lower than the dose usually associated with psychotropic effects of THC."
Because of federal cannabis prohibition and consequent research restrictions, clinical data is lacking to determine if low dose THC therapy can protect against atherosclerosis in humans. But this much is certain: The practice of micro-dosing – which entails the consumption of a sub-psychoactive or slightly psychoactive dose of cannabis – is gaining popularity among those who want the medical benefits of cannabis without the buzz.
Although banned by federal law, cannabis medicine is currently accessible in the form of concentrated oil extracts, infused sublingual sprays, tinctures, edibles, gel caps, topical salves and other products.
Managing Psychoactivity
The successful use of cannabis as a medicine largely depends on managing its intoxicating properties. Many people enjoy the cannabis high; for others it's unpleasant. A person's sensitivity to THC, the main intoxicating component of cannabis, is key to implementing an effective treatment regimen.
Cannabidiol (CBD) does not cause an intoxicating high like THC. CBD can actually lessen or neutralize the THC high, depending on how much of each compound is present in a particular product. A greater ratio of CBD-to-THC means less of high. Today cannabis patients have the option of healing without feeling high.
Broadly speaking, there are three types of resin-rich cannabis and cannabis products:
Type 1 (THC-dominant) – High THC, low CBD (famously intoxicating cannabis varietals)
Type 2 (THC & CBD) – Mixed THC and CBD cultivars (intoxicating, but not as edgy as THC-dominant varietals)
Type 3 (CBD-dominant) – High CBD, low THC (non-euphoric marijuana or hemp)
There's also a fourth type – those rare cannabis cultivars that prominently express a so-called minor cannabinoid (like CBG or THCV). But in terms of what's currently available for patients, the THC:CBD ratio is paramount and must be considered when formulating dosage strategies.
Personalized Medicine
For people as well as pets, cannabis dosage must be individually determined. Several factors come into play, including one's overall health and endocannabinoid tone, which are influenced by diet, exercise, sleep patterns, day-to-day stress, and genetics. Cannabis is best used as part of a healthy lifestyle.
Here are some dosage variables to consider:
Cannabis experience. Has the patient used cannabis before? Or are they a stoner who already uses cannabis every day but isn't getting the best results? A veteran user may need a higher dose than a new user. Or a chronic user might need a break from getting high to reboot his or her sensitivity to cannabis (see Dr. Dustin Sulak's cannabis "sensitization protocol" on Healer.com).
Time of day. Optimizing one's therapeutic use of cannabis may entail using products with different CBD:THC ratios at different times of the day –  more CBD for daylight hours, more THC at night.
Preventive dosing. Prolonged low dose therapy may be advantageous for managing chronic symptoms or to prevent disease recurrence. Preclinical studies indicate that cannabinoids have neuroprotective and cardioprotective properties that could limit the damage of a traumatic brain injury or a heart attack.
Cannabinoid acids. Raw, unheated cannabis contains CBD and THC in their "acid" form, CBDA and THCA, which are not intoxicating. Consumed orally over several months, cannabinoid acids can be effective in very small amounts, but precise dosing is difficult when juicing raw cannabis. Other delivery systems are becoming available for CBDA-rich and THCA-rich products.
Cannabis is a safe and forgiving medicine. Figuring out how to make the most of its health-enhancing properties may involve some trial and error. No worries! At least cannabis isn't harmful like so many FDA-approved pharmaceuticals.
The CBD Challenge
CBD is a molecule, not a miracle. Many people could benefit significantly from legal access to a wide range of cannabis remedies, not just low-THC or no-THC products. CBD alone may not always do the trick. There is compelling evidence that CBD works best in combination with THC and the full spectrum of other cannabis components.
Figuring out how to optimize one's therapeutic use of cannabis is the driving force behind the great laboratory experiment in democracy known as medical marijuana that's been unfolding state-by-state and country-by-country in recent years.
The advent of potent cannabis oil concentrates, non-intoxicating CBD-rich products, and innovative, smokeless delivery systems has transformed the therapeutic landscape and changed the public conversation about cannabis.
It's no longer a matter of debating whether cannabis has merit as an herbal medication – today the key challenge is discerning how to utilize cannabis for maximum therapeutic benefit. Given its low-risk profile, many people are using CBD as an add-on therapy to their existing treatment plans.
But most health professionals know little about CBD or cannabis therapeutics and they lack sufficient expertise to adequately counsel patients regarding dosage, modes of administration, CBD/THC synergies, and any risk factors, including interactions with other drugs.
Instead, the onus has been on a loose-knit community of self-reliant patients, supportive families and a few pioneer physicians who've learned a lot through trial and error and shared information about how to navigate promising avenues of cannabis therapy.