Marijuana Legalization Update: Early 2021 Legislative Developments
In November 2020, voters in five states (Arizona, Mississippi, Montana, New Jersey, and South Dakota) voted in favor of legalizing medical and/or recreational marijuana. Since then, there have been several developments within the marijuana legalization world that employers may want to keep an eye on as they move forward in 2021.
While the COVID-19 pandemic brought a halt to many state legislative efforts to legalize marijuana in 2020, many of those efforts have been renewed in 2021, and some states have begun to consider marijuana legalization for the first time. Also, while Mississippi and South Dakota voters approved marijuana legalization measures in November 2020, subsequent developments have emerged that may impact those approvals.
Employers new to marijuana legalization laws may want to be aware of the two broad categories of medical marijuana laws: (1) laws with express protections within the language of the statutes for medical marijuana cardholders (i.e., "antidiscrimination" provisions) and (2) laws without express protections for medical marijuana cardholders. Employers should also be aware that irrespective of whether a medical marijuana law contains an antidiscrimination provision, they should be mindful of the potential disability and accommodation issues inherently at play when dealing with medical marijuana cardholders.
Importantly, while recreational marijuana laws are becoming more common, they typically do not contain employment protections for recreational marijuana users—although New Jersey recently deviated from this approach.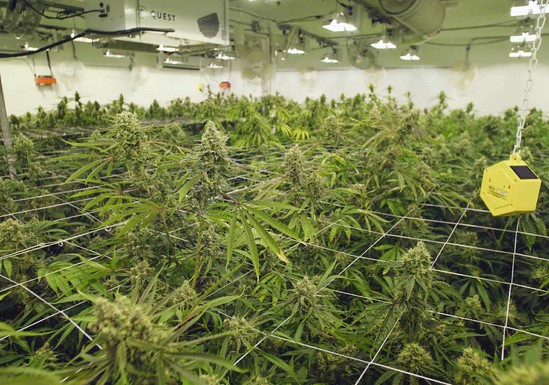 Employers may also want to keep in mind that legislation tends to evolve as bills work their way through the legislative process, and many of the bills discussed in this article are still in committee or other preliminary stages.
Arizona is one step closer to launching legal marijuana sales, with state regulators releasing new draft regulations as well as application forms for cannabis business licenses that will be accepted starting next week.
The state Department of Health Services, which issued an earlier version of proposed rules for the market in December, recently released its second iteration, with finalized regulations expected in the coming weeks.
Industry stakeholders have been encouraged by the expediency of the department's rulemaking, which is required since voters overwhelmingly approved a ballot initiative to legalize adult-use marijuana during November's election.
Applications for existing medical cannabis operators who want to enter the recreational market will open on January 19 and close on March 9. This is a significant development, as it signals that once rules are finalized, approved applicants could start selling marijuana to all adults over 21 as early as next month.
Four new required forms have been made available for applicants on the department's site. These are largely supplemental, as they're intended for current medical cannabis dispensaries that have already gone through the state's existing licensing process. The forms ask for information on financing, zoning and property ownership.
The newest draft regulations cover licensing fees, the timeline for license approvals, the structure of the regulatory body, product labeling, public safety protocols and more. Many of the changes to the prior draft rules are technical, but there is one notable revision concerning credentialing for cannabis workers.
Rather than being credentialed for one specific facility, the worker registration will be expanded so that they'll be certified to be employed at any cannabis operation in the industry.
"I think that we're used to this type of steadfastness and quality work from our regulators, but I think it's interesting to see it juxtaposed with what's happening across the country," Samuel Richard, executive director of the Arizona Dispensaries Association, told Marijuana Moment, noting the difficulty New Jersey lawmakers have faced in passing implementing legislation since voters approved a legalization referendum.
The New Jersey situation has been volatile. Implementing legislation was introduced shortly after the referendum vote, but there's been a back-and-forth between lawmakers and the governor, who expressed concerns about certain provisions concerning underaged people. A "clean up" bill was expected to get a floor vote on Monday, but it was postponed after key legislators pulled their sponsorships.
"We're getting ever closer to having our first transactions and New Jersey can't even get it together to have their enabling legislation," Richard said of Arizona's relatively smooth process.
Under the state's new legalization law, adults will be able to possess up to an ounce of marijuana at a time and cultivate up to six plants for personal use.
The measure also contains several provisions aimed at addressing the harms of prohibition such as allowing individuals with prior marijuana convictions to petition the courts for expungements and establishing a social equity ownership program.
Cannabis sales will be taxed at 16 percent. Tax revenue will cover implementation costs and then be divided among funds for community colleges, infrastructure, a justice reinvestment and public services such as police and firefighters.
While it's not clear exactly when the first sales will launch, it's possible regulators might want to hold off on announcing a specific date too far in advance, as it could attract a large influx in customers and long lines amid the coronavirus pandemic, Richard said.
That said, medical marijuana businesses in the state have implemented a variety of safety protocols to mitigate the spread of the virus, and Richard is confident the industry will be prepared when the industry officially launches.
"The lines around the block that you saw in Illinois this time last year could be pretty bunched up," he said. "Our lines around the block are going to be pretty spaced out, and we might have a line around a couple of blocks just because we have a commitment to social distance."
Medical and adult use marijuana is legal in Arizona – registered patients may possess, use, and purchase medical marijuana from state licensed businesses. On November 3rd, 2020, Arizona voters had the opportunity to vote on Proposition 207, also known as the "Smart and Safe Arizona Act" to legalize adult-use/recreational marijuana in the state. State licensed businesses are allowed to cultivate, manufacture and dispense marijuana – learn more about how to get an Arizona marijuana business license or schedule a complimentary consultation with our licensing expert, below.
Arizona Medical Marijuana Business License
Under the current medical marijuana program, the state awarded 130 Dispensary Registration Certificates in between 2011 – 2016. A Dispensary Registration Certificate allows you to operate a cultivation, processing/manufacturing and/or dispensary facility. In 2019, the state passed Senate Bill (SB) 1494 which allows for the additional licensing of Dispensary Registration Certificates, based on geographic areas where a previous dispensary moved from and is 25 miles from another dispensary. Due to COVID, the state was unable to implement the application process for these additional certificates/licenses, initially slated for April 2020, it is still to be determined, if/when the state will be accepting applications to award these additional certificates/licenses.
Arizona Recreational Marijuana Business License:
A single retail location at which the licensee may sell marijuana and marijuana products to consumers, cultivate marijuana and manufacture marijuana products.
A single off-site cultivation location at which the licensee may cultivate marijuana, process marijuana and manufacture marijuana products, but from which marijuana and marijuana products may not be transferred or sold to consumers.
A single off-site location at which the licensee may manufacture marijuana products, and package and store marijuana and marijuana products, but from which marijuana and marijuana products may not be transferred or sold to consumers.
Additionally, the state will issue marijuana establishment licenses based on the below parameters:
The state may not issue more than one (1) marijuana establishment license for every ten (10) pharmacies
The state may issue a marijuana establishment license to not more than two (2) marijuana establishments per county that contains no current medical marijuana dispensaries, or one (1) marijuana establishment license per county that contains only one (1) medical marijuana dispensary.
The state shall accept applications for marijuana establishment licenses from early applicants beginning January 19, 2021 through March 9, 2021.

Early applicants are defined as either:

A marijuana establishment seeking to operate in a county with fewer than two registered nonprofit medical marijuana dispensaries.
An existing medical marijuana business licensee that is registered and in good standing with the state.
HOW TO START A MARIJUANA BUSINESS IN ARIZONA
To obtain a marijuana business license in Arizona, you will be required to submit an application. As part of the application, you will need the following marijuana business documents:
Business Plan
Financial Plan to include Application Expenses, Pre-Opening Expenses, and 5 Year Pro Forma
Inventory Control Plan
Security Plan
Recordkeeping Plan
Patient/Customer Education Plan
Schedule for a complimentary 15-min consult with our licensing/application expert to learn more about how we may be able to assist you.
ENHANCED OVERVIEW OF MARIJUANA IN ARIZONA
Arizona Medical Marijuana Overview: Arizona legalized medical marijuana through a majority vote of Proposition 203 in Nov 2010. The state's Department of Health Services regulates the program and has since awarded up to 130 medical marijuana business licenses.
In June of 2019, Arizona passed Senate Bill 1494 making improvements to the state's existing medical marijuana program. The passing of S.B. 1494 makes the following changes:
Requires the distribution of marijuana testing laboratory licenses and the creation of standards for testing medical marijuana for contaminants and toxins such as pesticides, herbicides, and fungicides.
Extends patient card validity from one year to two years. This means that registered patients will only be required to renew their patient cards every two years.
Award additional Dispensary Registration Certificates for priority licensing for additional non-profit dispensaries based on geographic areas where a previous dispensary moved from and is 25 miles from another dispensary.
Qualifying Medical Conditions:Cancer, Glaucoma, Human Immunodeficiency Virus (HIV), Acquired Immune Deficiency Syndrome (AIDS), Hepatitis C, Amyotrophic Lateral Sclerosis (ALS), Crohn's disease, Agitation of Alzheimer's disease, PTSD, A chronic or debilitating disease or medical condition or the treatment for a chronic or debilitating disease or medical condition that causes: Cachexia or wasting syndrome; Severe and chronic pain; Severe nausea, Seizures, including those characteristics of epilepsy; Severe or persistent muscle spasms, including those characteristics of multiple sclerosis.
Arizona Recreational Marijuana Overview: The Smart and Safe Act initiative appeared and was passed through the November ballot as Prop 207. Prop 207, which aims to legalize cannabis for adult-use in Arizona, has officially been approved by Secretary of State Katie Hobbs. Prop 207 allowed the following:
The sale, possession, and consumption of one ounce of marijuana (of which 5 grams can be concentrate) for adults 21 years old or older.
Home cultivation of up to six (6) cannabis plants at an individual's primary residence and up to twelve (12) plants if two adults reside there.
The licensing of Marijuana Establishments.
The establishment of a social equity ownership program to promote the ownership and operation of marijuana establishments by individuals from communities disproportionately impacted by the enforcement of previous marijuana laws.
The decriminalization of certain marijuana-related offenses.

People previously convicted of possessing less than an ounce of marijuana or six (6) or fewer plants or paraphernalia can petition to have the record expunged.
Regulating Department: Arizona Department of Health Services ARIZONA MARUANA TIMELINE
2010 – Arizona legalized medical cannabis
2011 – Arizona awarded 99 Dispensary Registration Certificates (marijuana business licenses)
2016 – State awarded the remaining 31 Dispensary Registration Certificates, bringing the state to a total of 130 marijuana business licenses.
2019 – Arizona passed Senate Bill 1494, amending the current medical marijuana program to include required marijuana testing, additional licensing for Dispensary Registration Certificates, and more.
2020 – Smart and Safe Initiative appeared as Prop 207 on the ballot to be considered for the legalization of adult-use.
January 2021 – State to begin accepting applications for marijuana establishments (only for early applicants)
March 2021 – State stops accepting applications for marijuana establishments
May 2021 – State issues marijuana establishment licenses to qualified early applicants
TBD – State begins accepting applications for additional marijuana establishments for general (non-early) applicants and social equity applicants.