In the US, weed has become a hot commodity. Carefully engineered top-shelf strains have been introduced to the market that costs more than your local dealer probably made last month. Here are the world's five most expensive strains.
We all have our limits in life, especially when it comes to budgets. In 2017, The World Bank Group reported that nearly half the world lives on less than $5.50 a day. With the going price of marijuana hovering at around $100 an ounce globally, half of humanity cannot afford to splash their hard-earned cash on some good kush, let alone savour an edible. For the other half, however, there are plenty of quality bud to pick and puff on, budget depending, of cause.
With budgets and limits in mind, what are you willing to spend on an ounce of the good stuff? $50? How about $100? $200, perhaps?
In 2018, stoned citizen and Forbes reporter Brian Roberts crowned Loud Dream as the most expensive marijuana strain in the world, selling at $800 an ounce. Shortly after, he corrected himself, stating that the thrown actually belongs to Cannabis Caviar, priced at a staggering $1,400 an ounce!
What determines the price of cannabis?
As with most high-end agricultural products, location plays a big part in determining the price of cannabis. It's not so much about where it's grown, but rather whether your country legalized it or not. The cannabis industry has been witnessing a growing gap between legal and illegal weed prices, with legal weed retailing at much higher prices than illegal weed.
Climate is another factor that plays a major role when it comes to the price of a cannabis crop. Weed thrives when it's grown in locations where the temperature ranges between 75° F and 86° F. THC levels and strain quality may vary in less-than-ideal conditions.
Other determining factors when it comes to the cost of cannabis include transportation, market competitors, government taxes (where relevant).
As for quality, it's all about the potency. Consumers are looking at the plant's CBD and THC content, density, color, and the number of trichomes before investing top-shelf buds.
The Most Expensive Marijuana Strains
Ever wonder what the most expensive cannabis strain is that money can buy? We present to you: the creme of the grass crop – the most expensive marijuana strains in the world.
Cannabis Caviar
What is cannabis caviar and why is it is the most expensive weed on the street? What makes the caviar so prestigious is how it is made.The origin of Cannabis Caviar can be traced back to a mixtape project between former Death Row Records executive vice president-turned-marijuana mogul Kurupt and music artist Dr. Zodiak. The duo met in 2013, and quickly went from collaborating on a mixtape to launching the first line of branded Moon Rocks.
"Cannabis caviar" may refer to moon rocks, or it may just refer to budheads covered in cannabis oil. In other words, cannabis caviar must be covered in kief to be considered Moon Rocks. Covering the bud in kief before the oil drys is a vital step when making Moon Rocks.
Price Per Ounce: $1,400
The Oracle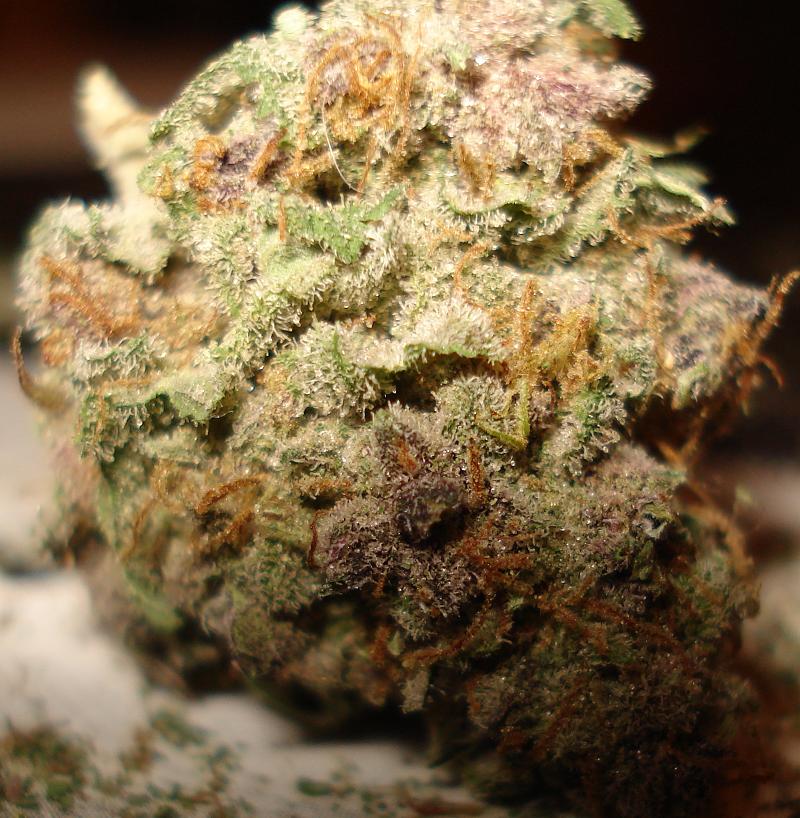 This Indica strain with a high THC content of 45% use to own the title for the most sought-after and expensive strains in the world. One day, a lab in California was running some tests on The Oracle, only to discover the strain is a fake! It was in fact genetically identical to the strain ACDC. People were paying absurd prices for a strain they could purchase at any dispensary for a fraction of the price.
Price per ounce: up to $800
About Oracle
In Ancient Greek myth, the oracles were religious figures who were thought to provide people with direct counsel and prophecy from the gods. Too bad there are no oracles around today to give us the real story behind the mysterious strain Oracle.
As far back as 2009, word began circulating in digital cannabis forums about a super-potent strain called Oracle. Oracle reportedly carried unprecedented levels of THC and its plants flowered in record time. Because of these prized qualities, the strain's value was set sky-high: seeds retailed for $200 each, while each clone sold for an eye-popping $1000.
If you think that plain old bud with 45% THC seems too good to be true — congratulations, your skepticism is well-founded. In 2013, cannabis testing laboratory The Werc Shop discovered that the terpenes (the chemical compounds that determine each strain's smell, taste, and possibly high) in Oracle were identical to those in the well-known strain ACDC. It seemed that some sellers, thriving in the still-unregulated and largely illegal cannabis of the last few decades, re-packaged ACDC with fantastical claims and a mystical new name.
Here's the good news, though: while "Oracle" may not be the hyper-psychoactive flower that was promised, it does come with a big dose of CBD, the cannabinoid that relieves physical pain and inflammation. ACDC/Oracle is a cross between Resin Seeds' Cannatonic and an unnamed, low-THC variety of cannabis ruderalis. Although it contains less than 1% THC, testing lab Analytical 360 has detected CBD levels between 8% and 14% (for reference, most strains contain less than 1% CBD).
AC/DC Oracle is marked by small to medium-sized buds. The flowers are tight and densely-packed but the texture of the leaves is surprisingly fluffy. Leaves appear spring green and are threaded through with orange hairs (which are actually pistils, intended to catch pollen from flowering male plants). Fans of stickier strains may be disappointed by this flower's lack of resin — few if any trichomes dot the surfaces and interiors of the buds, accounting for their low THC levels. ACDC/Oracle smells simultaneously funky and sweet — users may detect notes of berry and citrus alongside a pungent skunkiness. When combusted in a joint or a pipe, this strain burns smoothly and has a faint taste lemon on the exhale.
Recreational users may want to give this strain a pass; with negligible amounts of THC, ACDC/Oracle is unlikely to bring about any psychoactive effects at all. Instead, it is of great value to medical cannabis patients — especially those (like children) who want to avoid getting high. CBD is thought to work on the endocannabinoid system mitigate or stop seizures, making this strain a possible treatment for those with conditions like epilepsy and Dravet's Syndrome. It can also provide relief from aches and pains, whether short-term or chronic, as in cases of lupus and fibromyalgia. Anti-inflammatory properties also make this flower good for mild to severe headaches, nausea, and digestive conditions. Because its use is primarily medical, ACDC/Oracle is frequently available in preparations like pills or tinctures.
White Fire OG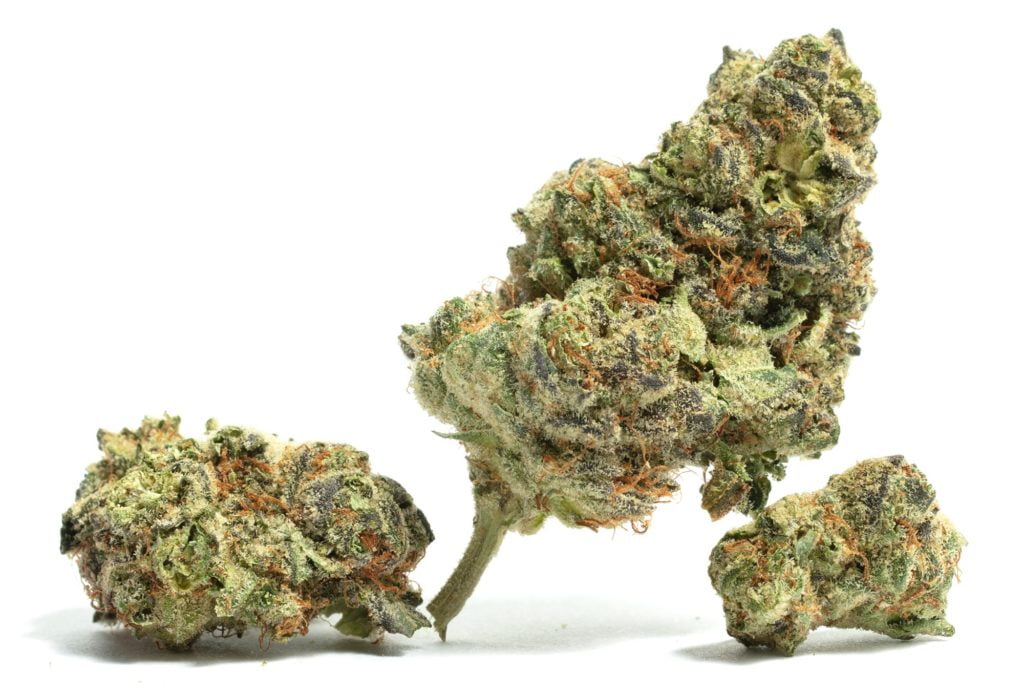 Widely known for its qualities that seem to offer the best of both worlds, White Fire OG is one of the strongest Hybrids in the world! It provides an intense, but energetic high with an average of 30% THC.
Price Per Ounce: $600
Fruity Pebbles Strain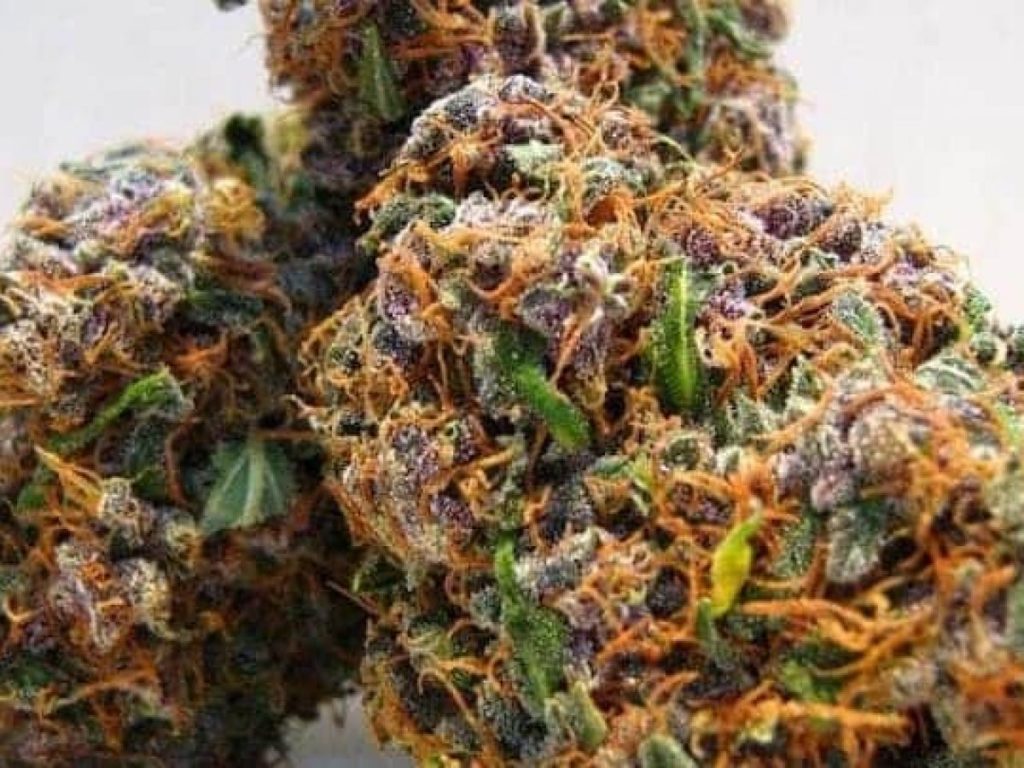 Named after a popular cereal, it resembles the smell of Fruity Pebbles, a sweet hybrid strain that's been circulated since at least 2006. The brightand colorful buds are stricking on the eye and a great choice when you need to destress and mellow out.
Price per ounce: $200